Made in France

Citroën
5 year warranty Waterproofing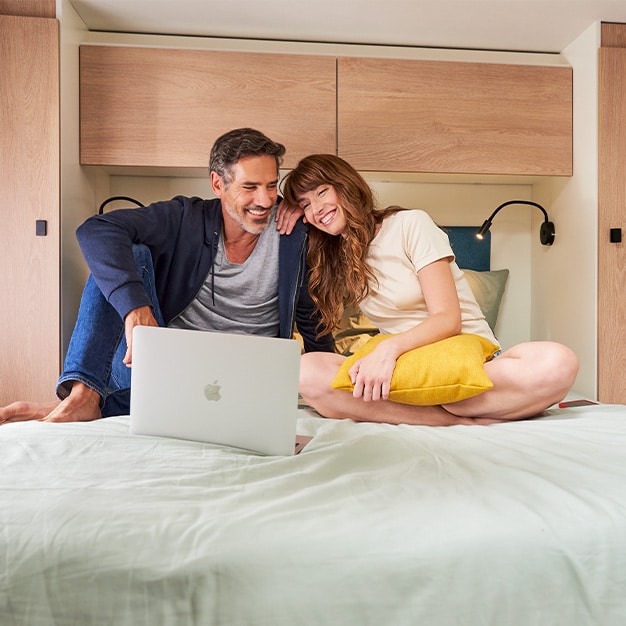 A wonderfully cosy nest
You are guaranteed to feel snug and cosy thanks to the high quality Truma heating and market-leading proven insulation system. The walls and floor have been designed with XPS (extruded polystyrene sheet). And the water and gas systems are frost-free. Enjoy peace of mind with the fully insulated storage area and double-glazed windows which prevent any heat loss.
Designed to last
The 75T is durable and robust. The bodywork's strength is achieved through a 50 mm-thick floor and rigid fibroplast (glass fibre reinforced polyurethane) cleat walls. The aluminium profiles solidly connect the sides and roof. The polyester underbody on the chassis keeps ground moisture out of the vehicle. And the reinforced storage area sits on a chassis extension, enabling optimal loading and correct balancing of the entire vehicle. Lastly, the aluminium skirts protect the rocker panels.
Designed for enjoying time together
The 75T's layout is designed for 4 or 5 people. Our focus was on the lounge as the focal space for wonderful times together. The sleeping spaces are well-distributed. The practical kitchen is great for preparing meals for four. The clever bathroom minimises clutter and delivers a generous space in both shower and toilet mode.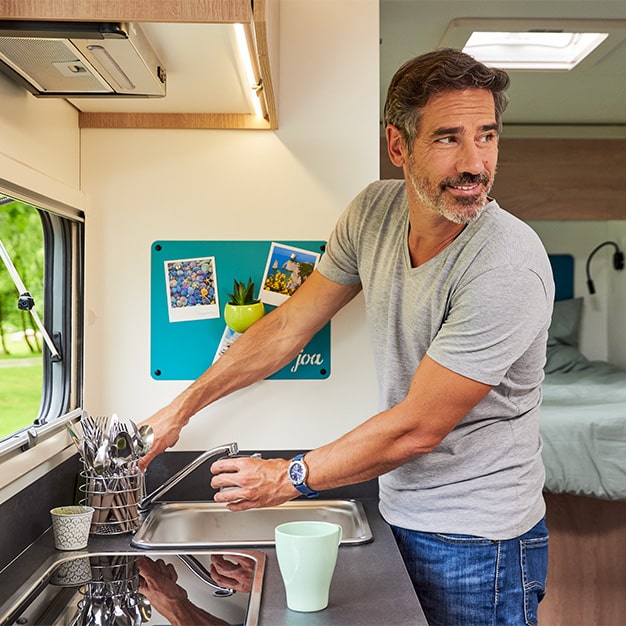 Sun-filled holidays
Enjoy life on board: a modern Scandinavian-inspired interior design, a bright and welcoming atmosphere thanks to the large windows, skylights and Skydome (option), and the night-time LED lighting that gently illuminates all of your vehicle's living spaces.
Shall we give you a tour?